Assistants
Bernice-Receptionist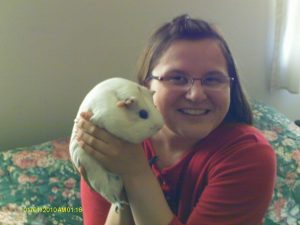 Bernice has a wide variety of experience that adds a great contribution to our team! She her bachelor's degree in interdisciplinary studies from Governors State University; is pursuing her associate's degree in mortuary science and works for a local funeral home as Wake Attendant. She has her Pet 1st Aid and CPR certification through Pet Tech and is very passionate about all animals.
Bernice has been owned by animals for as long as she can remember. She has had fish, lizards, hermit crabs, guinea pigs, rats, and a wide variety of birds. In fact, she and her father used to participate in the aviculture of parakeets. She holds certifications in Pet 1st Aid & CPR and as a Bather Brusher.
---
Cassie-Bathing Assistant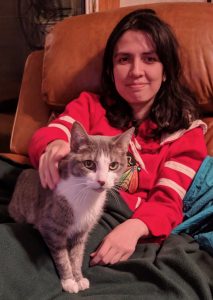 Cassie-found her passion for animals when she was 9 years old when she received a kitten for her birthday. She adores cats, dogs and ferrets, but most of all Angel, her now 14 year old kitty.
In her free time, she enjoys helping out animals in need and volunteers at The West Suburban Humane Society, watching movies, hockey, playing Nintendo and listening to classic rock.
Cassie is working on her certification for Pet 1st Aid and CPR.
---
Mary-Bathing Assistant:
Mary has been strongly connected to animals as long as she can remember. In particular, she has a special connection to rabbits, and enjoys volunteering at a local rabbitry. Mary has over 10 years of experience caring for rabbits. She grew up with a miniature rex rabbit named Opal, and is currently owned by a Holland lop rabbit named Magnolia.
Mary is currently a first year biology and pre-veterinary medicine student, and plans to specialize in small animal exotics and companion animals after vet school. She is also interested in veterinary dermatology, after gaining experience at The Upscale Tail. Mary has been fascinated by veterinary medicine and science since she was a child, and can't wait to pursue her dreams. She currently enjoys shadowing her family's veterinarian, whom she has always looked up to.
In her free time, Mary enjoys riding horses, drawing, playing ice hockey and lacrosse, volunteering at animal shelters, playing with Magnolia, and spending time with her three yellow Labrador Retrievers Ginger, Scout, and Darla.
Mary has her pet 1st Aid and CPR certification, and is working towards gaining more skills as a pet stylist!
---
---
Michelle -Bathing Assistant & Receptionist: photo & bio coming soon!