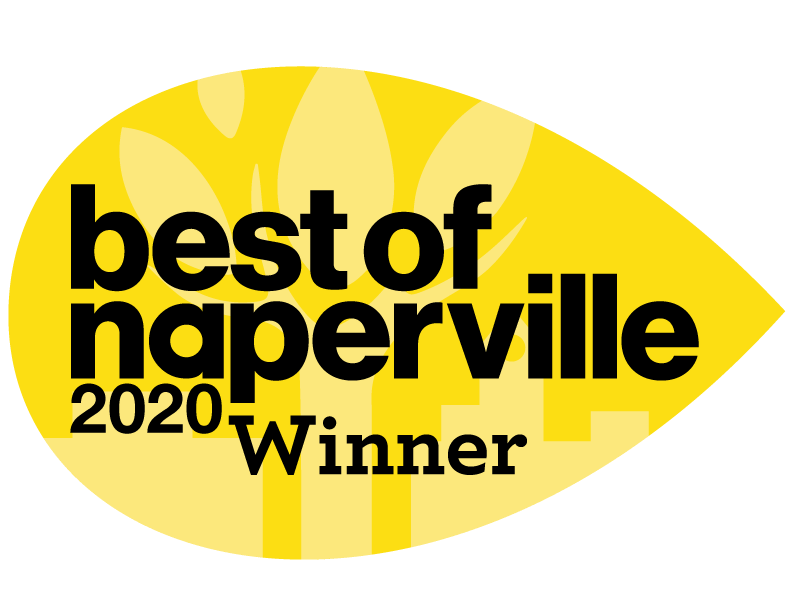 February 27, 2016
Here are some pet grooming testimonials and photos from happy customers! For more reviews, please check us out on Google, Yelp, and Facebook and feel free to leave your own review!
June 9, 2015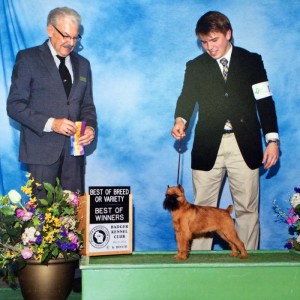 JB
"We purchased our Brussels Griffon JB as a 5 month old puppy in November of 2013. We brought him to The UpScale Tail for Kendra to groom and hand strip so we could show him in AKC Conformation shows. His out of state breeder has seen many pictures of JB and is pleased with the grooming that reflects his breed standard. JB earned his Championship title at 14 months old. While being groomed at The UpScale Tail, he has received 6 Best of Winners; 4 Best of Breeds and 4 Best of Opposite Sex, all under Kendra's grooming. He is continuing to earn points and is now on his way towards earning his Grand Championship title. We not only come to The UpScale Tail for the expert grooming services, but we and JB are big fans of the staff here. They are all so patient, sincere, kind, knowledgeable and dedicated to helping every animal have a good experience."
Dallas and Virginia Givens
JBshua Brussels Griffons
Scioto Mills, IL
---
June 9, 2015

Jefferson
"Jefferson came to Kendra as a stubborn Cocker who each and every time did not want to be cut on his face. Kendra did not give up. Keeping him in a true Cocker cut, he always looks amazing. As he got older, as most Cockers, he had loss of hearing & even eyesight, but Kendra never gave up on him. Now he is 13, blind, deaf, and & full of arthritis but she still gives him amazing treatment! We'd follow her & her team anyplace. Thanks!"
-Maria & Jefferson
---
June 9, 2015
Bijou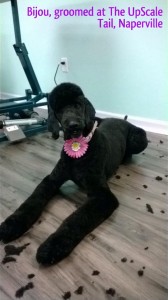 "As a puppy, my Standard Poodle was abused by a grooming shop, setting off a fear of groomers. For 2 and half years, grooming was a nightmare, culminating with my dog having to be sedation groomed at a vet. After about 3 visits under the twilight sedation, I was told by the vet that my dog was so terrified she was going to have to go under general anesthesia for future grooming and that she would NEVER be able to go to a regular groom shop. General Anesthesia every 6-8 weeks was completely unacceptable to me and unhealthy for Bijou. I saw an article on Kendra and Jenny and called the UpScale Tail. I spoke to Kendra at great length about Bijou and her issues. Kendra suggested that I start bringing Bijou in to visit. She and Jennie were absolutely committed to helping my dog overcome her fears. For three weeks, Bijou went for "meet and greets" at The UpScale Tail every other day for two weeks, until the week she was groomed. That week, she went daily with me leaving her there for longer periods of time. On February 14, 2014, Bijou was able to be groomed without sedation for the first time since she was 11 months old!! Bijou has been able to go for grooming every 6 weeks and has not reverted into her past "Cujo" ways of thrashing so hard she falls off the table, jumping out of the bathtub, and even **hanging my head** biting. Bijou still goes weekly for her "meet and greets" with Kendra, Jennie and the rest of the staff. They lavish, love, praise and give treats to her. She is learning that she is safe there and no one will hurt her. Kendra, Jennie and The UpScale Tail are FANTASTIC!"
-Kerin and Bijou
---
June 9, 2015
Beans

"The change in groomers was a difficult change but the right change. 'Friends of the Family' is the term we often used when thinking about the prior grooming-service providers. For over fifteen years our first dog, Freckles (or as most of us call them, our 4-legged family member), showed nothing but pleasure when visiting them or spending time with them when we were out of town. We will be forever grateful for all of those years of great service and camaraderie.
"Beans (our second Cocker Spaniel), however, developed a different pattern of behavior than our first dog on his visits to get baths and grooming. The entire bathing and drying experience began to bring on what were called "seizures" during the process. Call them seizures, call them "episodes", call them anything else, they always boiled down to "scary" and "cause for concern" for all of us. Of course, we began to search for solutions.
"During our search for ways to prevent more seizures during the bathing and grooming process, we came across the names of Kendra and Jennie of The UpScale Tail. The word was that they specialized in dogs who exhibited what we will call "some significant apprehension" about the bathing and grooming process. Their approach, while time-consuming for them, was based on building a trust and friendship with Beans before ever beginning any type of bathing or grooming. For Beans, that meant "no-risk visits" during which he was treated as a friend of the family.
"We don't even remember how many 'no-risk visits' there were before they started implementing tiny steps towards the bathing process, but the number is not important other than to say 'it was enough.' We don't need sedation of any kind any more. Beans seems to love to visit the shop, and even does sleepovers.
"We could not end the story without sharing that we have not had a single 'episode' raise its ugly and scary head since the visits began. And of course, his little sister, Gracie, has to go see what big brother is doing in there that is so much fun, so it has come to pass that we have new 'family members' for the care of the only two 'children' we still have at home. We are blessed to have more new friends in our lives."
-Charles, Annette, Beans & Gracie
---
Older »